Miart 2022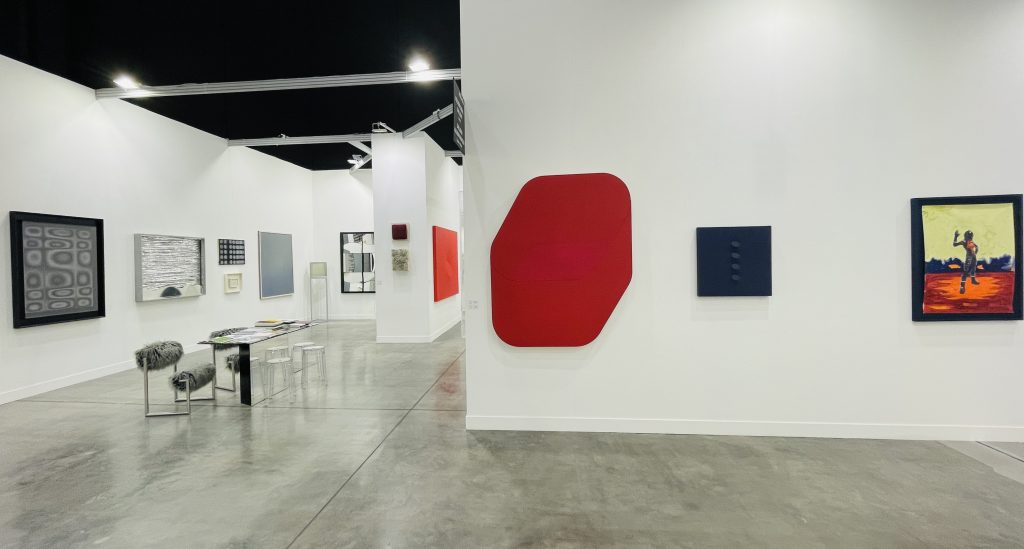 Galleria Allegra Ravizza, in collaboration with the Diehl Gallery in Berlin, is pleased to present a historical-chronological research that traces the fundamental stages of the history of art with the aim of explaining and illustrating to the public the historical-artistic path and processes that led to our contemporary.
The project therefore provides for the exhibition of a collection of the galleries that traces the twentieth century, proposed in a chronological order between the Allegra Ravizza Gallery and the Diehl Gallery booths and told through the use of multimedia content. In the first post-war period, the economic and industrial recovery and the return to everyday life allowed the birth of numerous groups and artistic currents including the Zero Group in Germany, the Arte Povera and Kinetic Art in Italy and Pop Art and Fluxus in America and in following in Italy. In the following years, Conceptual Art, Soft Art, Informal and Analytical Painting, Digital Art and many other artistic currents were born. In addition to this excursus on the history of art, an artistic-musical research from Futurism to the music of the famous American composer John Cage is proposed.
The works of numerous artists, including Marc Adrian (Vienna, 1930 – Vienna, 2008), Rodolfo Aricò (Milan, 1930 – Milan, 2002), Alberto Biasi, will be presented to represent the various artistic currents and groups that have followed one another in recent decades. (Padua, 1937), Hal Busse (Jagstfeld, 1926 – Heilbronn, 2018), John Cage (Los Angeles, 1912 – New York, 1992), Gianni Colombo (Milan, 1937 – Melzo, 1993), Bruno Contenotte (San Giorgio di Mantua, 1922 – Milan, 1992), Herman De Vries (Alkmaar, 1931), Lucio Fontana (Rosario, 1899 – Varese, 1968), Hermann Göpfert (Bad Nauheim, 1926 – Antwerp, 1982), Joe Jones (New York, 1934 – Wiesbaden, 1993), Koseph Kosuth (Toledo, 1945), Heinz Mack (Lollar, 1931), Christian Megert (Bern, 1936), Giulio Paolini (Genoa, 1940), Mario Radice (Como, 1898 – Milan, 1987), Mauro Reggiani (Nonantola, 1897 – Milan, 1980), Manlio Rho (Como, 1901 – Como, 1957), Turi Simeti (Alcamo, 1929), Erwin Thorn (Wien, 1930 – Vienna, 2012), Günther Uecker (Wendorf, 193 0), Grazia Varisco (Milan, 1937), Nanda Vigo, (Milan, 1936 – Milan, 2020), Andy Warhol (Pittsburgh, 1928 – New York, 1987), Günter Weseler (Allenstein, 1930 – Düsseldorf, 2020).
With the aim of underlining the close and lasting relationship between the two Galleries and some of these artists, milestones in the history of art, the exhibition itinerary develops especially starting from the artists represented for years by the Galleries: Alberto Biasi, the Group T Christian Megert, Grazia Varisco and the artist legacies that the two galleries such as that of Hal Busse, Turi Simeti, Nanda Vigo and Günter Weseler.
Galleria Allegra Ravizza
1st-3rd April 2022
Fieramilanocity, Milan
http://www.miart.it