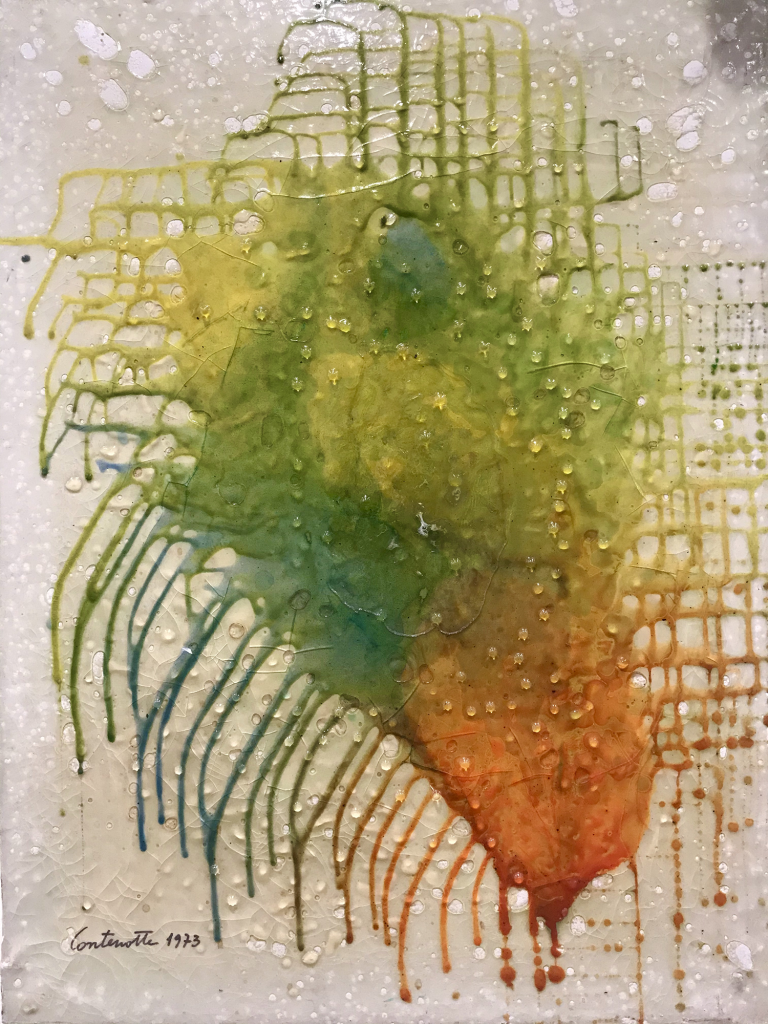 Bruno Contenotte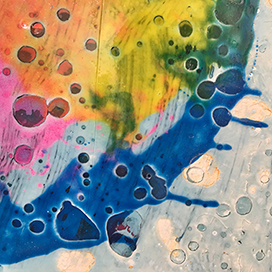 Bruno Contenotte (Mantua 1922 – Milan 1992) was a versatile and eclectic artist who was studied oriental philosophy and astronomy. In 1950 he began his career in art by experimenting with various materials for his Cosmovisioni, flanking these experiments with compositions in light, and sidereal music. Quantum Metaphysics, however, was always the structural heart and reference point of his work.
From 1964 onwards he exhibited in many galleries in Italy and abroad, including: Galleria Apollinaire, Milan; Galleria del Cavallino, Venice; the 1969 Venice Biennale with a Transilluminazione in the Romanesque church in Caorle; Galleria Bonino, New York; Centro Domus, Milan; Galleria Cortina, Milan; Arte Industria Titan, New York; Howard Wise Gallery, New York; an invitation to the Osaka Expo in 1970; Mantua city council; Palazzo della Ragione, Milan; the Milan city council with a monument, TUBIDRA, consisting of luminous tubes as the source of immobile/infinite motion, and CUBOIGNITO in the octagon of the Galleria in Milan: both a kind of light fountain and a sign of hope, with music by Leonardo Marletta; Galleria Quanta, Milan, with shows about the ecosystem, change and metamorphosis with Mauro Barbieri, Franco Grignani, Nanda Vigo, De Leonardis, Marocco, and Santarella; Videograffiti by Franco Scepi; and Flusso Translucido with Paolo Scirpa.
Contenotte was an important collaborator for set designers, and he designed and created the "Cosmic Sphere" for Stanley Kubrick's famous 1968 film "2001, A Space Odyssey".
---