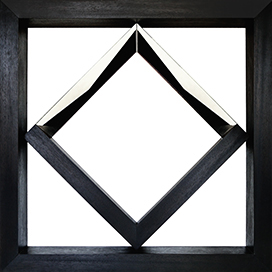 Through The Sculpture
Christian Megert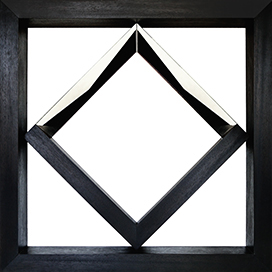 From 25th May to 29th July 2016
Opening: 24th May, from 5.30 p.m.

The Galleria Allegra Ravizza is pleased to present "Attraverso la scultura", Through Sculpture, a solo show by the German-Swiss artist Christian Megert.
"Attraverso la scultura" is the beginning of a project that intends to be a tribute to the artist's sculpture by proposing a journey through a series of sculptures from the 1960s to the present day. Megert's sculpture is based on abstract-concrete forms that he creates with the use of different materials, such as glass, granite, and marble, all of which, as a result of their polished and reflecting surface, allow the ambient light to be captured and mirrored in the surrounding space. Megert states that he wants to create a limitless space, one without beginning or end, immobile and yet, at the same time, in movement.
On show are some Mobiles from the 1960s as well as one specifically made for the gallery's space; these works, with slow, rotating movements, create "a space for infinite possibilities, a new metaphysical space".
Through a wide selection of works, techniques, and different forms, the show highlights the poetics of the artist, who hovers between the real space and unreal space of glass and granite.
Megert's sculpture is a reflection of space, a renewal of our understanding of the world through the study of geometrical perspectives. This is made evident above all in the cubic red granite sculpture, dating from 1985, on a Plexiglas base; in a play of volumes, it proposes a dialogue between negative and positive spaces, between lightness and weightiness, to become a place for contemplation.
Press office:
Giuliana Montrasio giuliana.montrasio@gmail.com