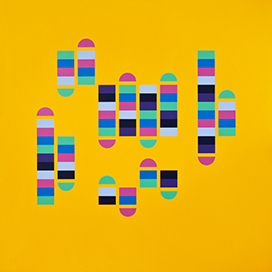 Works 2000 – 2015
Tomás Maldonado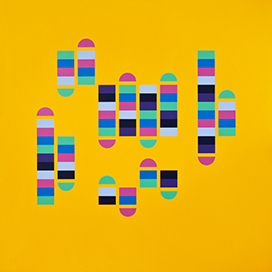 From 3rd December 2015 to 12th february 2016
Opening: 2nd December 2015, from 5 p.m.
The Allegra Ravizza gallery is pleased to present a solo show of work by Tomás Maldonado. The show represents a special occasion for seeing exhibited some of the latest paintings by this Argentinean artist, an elegant series of works that highlight the various aspects of Maldonado's creativity.
Tomás Maldonado, an artist, intellectual, philosopher, and theoretician of industrial design, creates paintings that sum up his theoretical ideas, developed over the course of his multifaceted artistic activity. His optical-perceptive art, one of great visual strength united to harmonious lightness, offers new possible visions through a knowing use of the forms of space and colour which make the viewers become effective actors in the perceptive process. As Raimonda Riccini has written in her introductory essay for the show, each painting by Maldonado represents a world in itself, invites a different understanding, and explores unexpected byways of the mind and of phenomenal situations. In a pictorial dimension in which everything is perfect, each intersection of lines, each patch of colour, and each gestalt effect offer alternative possibilities to conventional vision. Maldonado utilises geometric structures and repetitions of forms and colours to create a relationship between the movement of pictorial space and the movement of thought. On this occasion we are presenting twelve recent works which dialogue with the spectator in a vital and sequential exchange of views. All this highlights the originality of Maldonado's artistic personality.
Press office:
Giuliana Montrasio giuliana.montrasio@gmail.com