Artissima 2015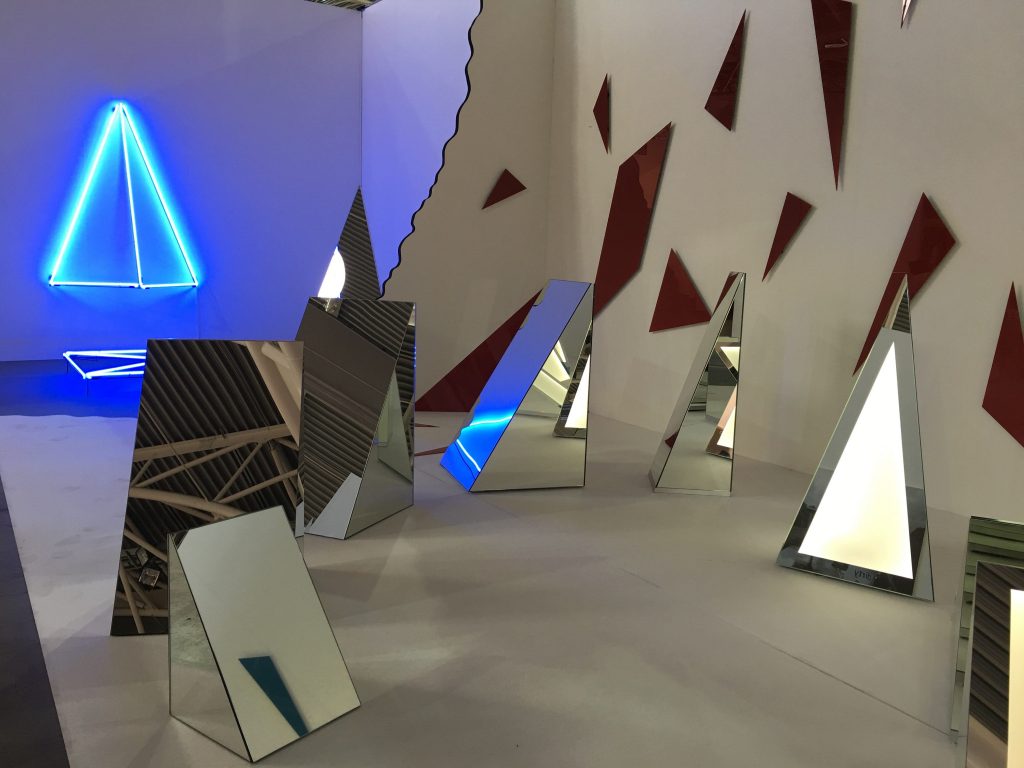 Galleria Allegra Ravizza
5-8 novembre 2015
Back to the Future, Corridoio Grigio
OVAL – Complesso Lingotto Fiere
Via Giacomo Matteè Trucco 70, Torino


La Galleria Allegra Ravizza di Lugano, insieme a Ca'di Fra di Milano, propone per la sezione della fiera torinese "Back to the Future" un progetto sostenuto e supportato dall'Archivio Nanda Vigo di Milano con la supervisione dell'artista stessa, Nanda Vigo.
Il progetto proposto è stato il risultato di una lunga richerca d'archivio che ha preso in esame il decennio tra il 1975 e il 1985, con lo scopo di individuare e proporre due tra le mostre più importanti e significative di Nanda Vigo: la mostra "Exoteric Gate" presentata nella sede della Galleria del Falconiere, Falconara Marittima (Ancona), nel 1978 e la sua logica e naturale evoluzione nella mostra allestita presso la Galleria Mercato del Sole a Milano nel 1983, ricordata con i lavori "Alfabeto Cosmogonico" e "Esplosione Cosmogonica".
Tutti i lavori allestiti presso la Fiera Artissima 2015, insime alla documentazione storica e ai cataloghi delle mostre, sono il risultato di un unico percorso di ricerca artistica e filosofica del cosmo. Questo leitmotif, iniziato alla fine degli anni Cinquanta, trova la sua massima espressione nei lavori proposti, come le "piramidi" e l'utilizzo da parte dell'artista degli specchi come verco verso nuove dimensioni.
Per l'occasione, presso lo stand sarà ripresentata una copia facsimile del catalogo originale della Galleria del Falconiere.